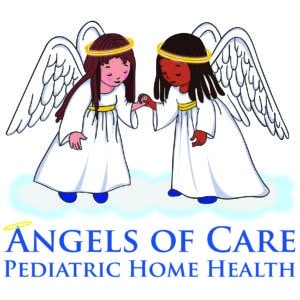 Angels of Care Pediatric Home Health Announces New President/CEO
Angels of Care Pediatric Home Health is pleased to announce that Jessica Riggs, RN, BS Child Development, has been appointed as President and Chief Executive Officer effective June 1, 2015. Jessica is the daughter of former President Bonnie West. Bonnie West, a nurse herself, started her career with special needs children providing direct nursing care to patients in the north Texas area. Bonnie has always led Angels of Care with a passion to improve home healthcare for medically fragile children and the nurses that care for them. Bonnie is certain that Jessica possesses the same vision and values and will continue to lead Angels of Care with the passion that it began with. Jessica is a graduate from Texas Woman's University in 2008 with a Bachelors of Science in Child Development and Grayson College in 2010 with an Associate's Degree in Nursing. Bonnie West will remain owner and will continue to have an active role as Chairman on the Board of Directors. Jessica is a seasoned patient advocate and Angels of Care Leader. She has previously been the Vice President for the last 4 years and has worked for Angels of Care since 2003.
Jessica will lead Angels of Care Pediatric Home Health employees to continue the growth of Angels of Care across the state of Texas while ensuring that her mother's vision of providing a family oriented service to the clients they serve and a workplace that unites all employees within the AOC Family. Jessica will also oversee implementing a new Electronic Health Record system to field staff within the next year.
"I am thrilled and honored to be the President/CEO of Angels of Care. I am passionate about the values of Angels of Care, and I look forward to continuing our mission of providing children and young adults in need with high quality home health care in a loving, caring and professional manner. I will focus on improving the patient experience and making pediatric home health care services simpler for the patient, their families, caregivers, and all of the staff involved in the coordination of the child's care," said Riggs. Bonnie West feels optimistic about the future of the agency under the direction of her daughter, Jessica. "I strongly believe my daughter, Jessica, is the right person to lead the organization. Jessica has the experience, knowledge and passion needed to successfully continue the values, vision and mission that I have for this company."
Angels of Care Pediatric Home Health is a nurse owned and operated home health agency with experienced and knowledgeable staff serving the special needs community of Texas. The company provides an array of home health services to pediatric patients in Texas including: Private Duty nursing, Skilled nursing, Respite care, flexible family support services, personal assistant services, occupational therapy, Physical Therapy, Speech Therapy, and respiratory therapy.
Today the company employs more than 2,000 passionate private duty nurses, skilled nurses, physical therapists, occupational therapists, speech therapists, attendants, and specialists. They care deeply for the communities they serve and dedicate significant time and resources to local events and charities for families with special needs children and young adults. They currently serve the entire State of Texas with 13 office locations: Austin, Amarillo, Abilene, Dallas, Fort Worth, Houston, Lubbock, Tyler, Texarkana, Wichita Falls, San Angelo, San Antonio, and Sherman.